Can My Child Qualify for Disability Benefits with a Seizure Disorder in Arkansas?
We Fight for Injured Victims in Arkansas Every Single Day
There are few things that are more distressing to a parent than seeing their child in pain or struggle with a serious condition. While children are not typically eligible for Social Security Disability (SSD) benefits, they can qualify for Supplemental Security Income (SSI) benefits. One exception to the previous statement is that disabled adults whose impairment developed during childhood can apply for a "child's benefit". In these circumstances, and despite being applied for as an adult, the benefit is referred to as a "child's benefit" because it is based on the individual's parent's Social Security work history.
This post is intended to address whether a child can qualify for benefits with a seizure condition. While every situation is different, if the non-medical requirements can be met and the seizure condition is sufficiently severe, there is a good chance that your child can qualify for benefits. For free legal consultation from an experienced Arkansas children's disability attorney, contact Ken Kieklak, Attorney at Law today.
What Are the Requirements for My Child to Receive SSI Benefits?
SSI provides cash benefits to individuals with a qualifying disability, people who are age 65 or older, or those who are blind. Furthermore, to qualify for SSD benefits you must have a low income or limited resources. In a childhood context, the Social Security Administration (SSA) considers not only the resources and income of your child, but also the income and resources of household family members.
The first step of the 3-Step Sequential Evaluation for children is concerned with non-medical program requires, like income. To satisfy the first step of the process for a child, the child must not be working and therefore should not have any substantial gainful activity (SGA). SGA includes:
Work where a profit is the goal – even if no profit is made
Work of the type that one is typically compensated for
Work that you are paid to do
While it is true that an adult may earn some income and still qualify, the same is not true for children. Your child must be able to satisfy this first step of the process prior to the SSA examining his or her medical circumstances.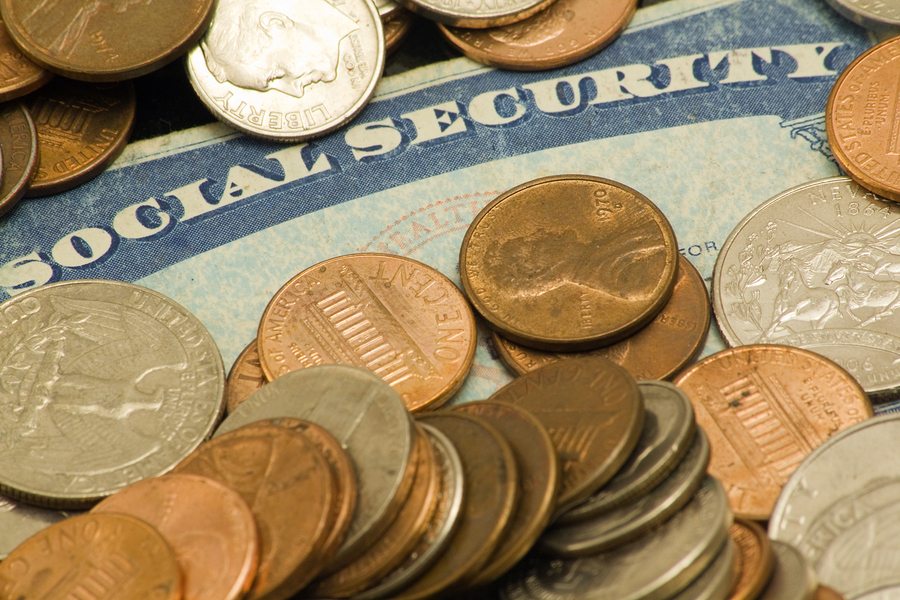 How Will the Social Security Administration Analyze the Medical Aspects of my Child's SSI Claim?
If you satisfy the first step of the sequential evaluation process, your child's medical condition will be evaluated by the SSA.
At Step 2 of the sequential evaluation the SSA will determine if your child's impairment or combination of impairments is considered to be severe. A severe impairment, like many seizure disorders, will cause functional limitations in the child's life. In contrast, a non-severe impairment will result in slight or no limitations in the child's daily life. If the SSA determines that your child's seizure condition is severe, you will proceed to the third and final step of the sequential analysis.
At step 3 of the process the SAA will determine if your child's seizure disorder or other severe impairments meets or medically or functionally equals a condition listed by the SSA. While adult conditions are listed in Part A, childhood conditions are listed in Part B. However simply being diagnosed with a listed condition is not enough. The severity of the condition must be at least that as described in the listing. Listings which may meet or be medically or functionally equivalent to a seizure disorder include:
111.02 Major motor seizure disorder
111.03 Nonconvulsive epilepsy
111.05 Benign brain tumors
111.06 Motor dysfunction
If your condition does not meet or equal a medical listing, the agency will look to your child's day-to-day activities when determining if the condition functionally equals the listing. Your child's functioning will be assessed across 6 domains:
Acquiring and using information
Interacting and relating with others
Attending to and completing tasks
Mobility and ability to manipulate objects
Caring for self
Maintaining one's health and physical well-being
If the SSA determines that your child has a marked deficiency in two of these domains or an extreme deficiency in one domain, your child will qualify for SSI benefits. A marked limitation is one that "interferes seriously with the child's ability to independently initiate, sustain, or complete activities." An extreme limitation would be an even greater impairment to these abilities.
What Happens When Your Child Reaches Age 18?
When your child turns 18, a new set of non-medical requirements and a new sequential evaluation of medical issues comes into play. As for the non-medical program requirements, the income of family members will no longer be counted against his or her SGA. If your child was already receiving SSI benefits, his or her impairment or combination of impairments will be reassessed under the Adult 5-Step Sequential Process. The five-step process is similar to the childhood process in some ways, but it utilizes the adult set of listed conditions and also includes an inquiry into past employment and alternate employment options. They also may become eligible for SSD benefits.
If you have questions regarding Social Security benefits, Fayetteville AR disability lawyer Ken Kieklak, Attorney at Law can provide clear, straight-forward answers. Regardless of whether your child has a seizure disorder or another type of impairment, social security benefits lawyer Ken Kieklak can fight for you. To schedule your free and confidential legal consultation, call us at (479) 316-0438 or contact us online.
Popular Articles
Generally, when people hear about a truck accident, they may automatically assume that the truck driver is responsible for the crash. Truck drivers with a Commercial Driver's License (CDL) are supposed to exercise more caution on the road due to the size and weight of...
read more