We Fight for Injured Victims in Arkansas Every Single Day
Every paycheck you receive has taxes taken out that go to the Social Security Administration (SSA). Most people think of social security as something that only the elderly get after they are retired, but one of social security's biggest functions is providing disability insurance to working Americans with injuries.
Disability does not have to be a permanent status like a physical handicap, but includes a huge array of injuries and illnesses that put you out of work. While you are out of work, you can collect Social Security Disability Insurance (SSDI) benefits that can help support you while you recover from your injuries. Since making a claim can be a difficult process, or if your claim has already been denied, you might want help with your claim. Ken Kieklak is an Arkansas attorney that works with disability cases in Crawford County and throughout Northwest Arkansas. For a consultation, call (479) 316-0438.
Requirements to Receive SSDI Benefits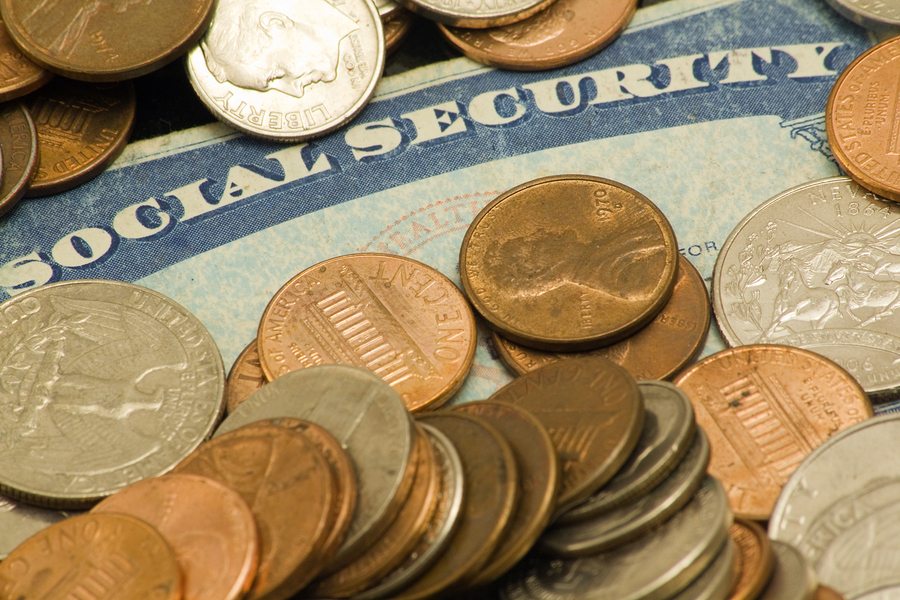 If you are trying to receive SSDI benefits for you injuries, you have to know the requirements that must be met. If you do not meet these requirements, you likely cannot receive SSDI benefits. If you are not sure whether you meet these requirements, hiring an attorney can help you get your claim eligibility figured out.
First, in order to get disability insurance, you must have a disability. In order to be considered "disabled," you must be unable to work. More specifically, you must be unable to perform any "substantial gainful activity" (SGA) due to a physical or mental issue. Further, this issue must be one that will either last longer than a year (without a break), or is expected to lead to death. That means that something like arthritis that only flares up when it rains might not be sufficient, no matter how bad it is, because it is not continuous.
SGA is further defined by its two terms: substantial and gainful. Substantial activity is one that involves a lot of physical and/or mental work. It can be full- or part-time, as long as it's something that requires effort. For an activity to be gainful, it must be something you get paid to do, or could get paid to do – and must yield at least a certain amount of pay (which changes every year). For example, both working construction part time and entering data into a computer would both be considered SGA if they pay enough.
An injury must also be severe. That means that it must interfere with your work, and meet that one year duration period (or be expected to lead to death). The injury or illness must be at least as bad as one of the injuries on the SSA's list of accepted conditions. If it is at least this bad, then they will consider it severe enough to merit SSDI.
The SSA will also look at whether there is any other work that you can do. It looks at your actual physical and mental state to see what your ultimate limitations are, but also disregards what might be unsustainable activity. For instance, you may be able to lift up to fifty pounds, even with your injury, but if it would be medically inadvisable for someone with your injury to lift fifty pounds over and over again all day, they count that as a task you cannot do.
If they can find something else that you can still do, then they will not give you SSDI because you can still work. The SSA does not care whether the jobs they deem possible are available in your area, whether you are a good candidate for them, or whether anyone is hiring in those fields; if you can still work, in theory, you will not get SSDI.
What Kinds of Disabilities are Covered?
There are many disabilities that are contained in the SSA's "Blue Book" of disabilities. Starting on January 1, 2017, they have actually added two new categories of disabilities: Mental Disorders and Immune System Disorders. Including these two categories, there are fourteen different categories of conditions, and over 150 disorders that are considered severe enough for SSDI.
These include:
Broken bones
Lost limbs
Sight and hearing loss
Cystic fibrosis
Some forms of heart disease
Liver disease
Kidney disease
Anemia
Burns
Depression
Schizophrenia
Lupus
HIV/AIDS
Cancer
Cerebral palsy
Multiple sclerosis
A Crawford County SSDI Lawyer Can Help You
If you or a loved one is suffering from a persistent, severe disability and is unable to work, you might qualify for Social Security Disability Insurance. If you are in the Crawford County, Arkansas area, Ken Kieklak, Attorney at Law, may be able to help. Submitting an SSD claim can be a difficult, confusing process, and may require denials and appeals. All of this can be accomplished more smoothly with an experienced SSD attorney. Call Ken Kieklak at (479) 316-0438 for a consultation.